Ecological trays
When we organize a party, small or with many guests, it is normal that we use trays.
They are also used to put tapas, desserts, salads, bring food to the table, in short, it's a type of dish that is widely used in our daily gastronomy.
What options do we have when we go out to eat or don't have the trays we need?
Until recently, the most widely used option was to buy, use and throw away disposable plastic trays.
But, knowing the damage that plastic is doing to the environment, it's time to change and start using sustainable materials.
See more
See less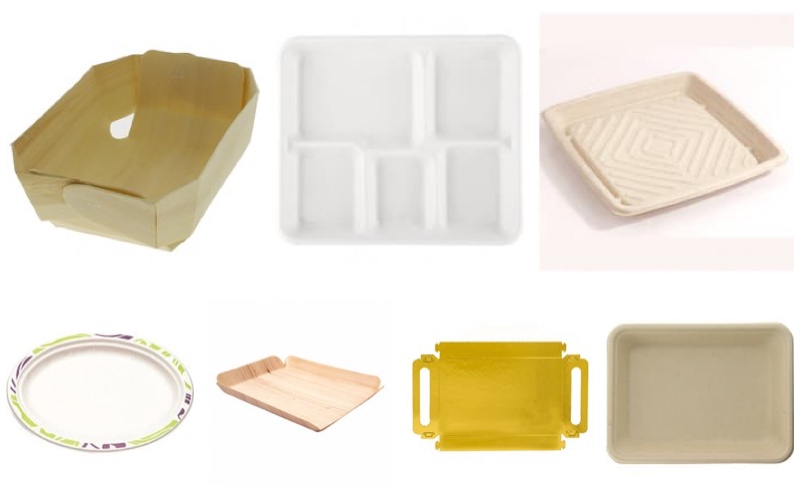 That is why we are here. With the idea of making the ecological scales in Greenuso known.
Types of trays
The current market offers the possibility to buy biodegradable, compostable or reusable trays as an option on traditional plastic trays. Each of the bowls is made from environmentally friendly materials and is produced in sustainable industries. Following the strategic and responsible vision of Greenuso, the ecological scales of our online store meet the characteristics worthy of this title.
---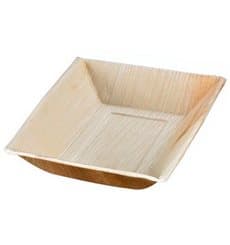 Biodegradable shells
When it comes to balance and sustainability, biodegradable materials deserve the highest positive assessment. The biodegradable shells are made of materials that have the ability to degrade without direct human intervention. As if that were not enough, the time required to complete the decomposition process is very short, just months compared to the centuries required to decompose the plastic. In addition, the use of high quality raw materials ensures that no gases or toxic substances are released into the environment during biodegradation.
---
Compostable containers
Unlike biodegradable materials, compostable materials need human intervention to initiate their degradation process and reconcile healthily with the environment. Composting involves combining compostable material with organic waste, almost always from the kitchen, to obtain organic fertilizers. This process occurs in industries with controlled environments and temperatures. No toxic substances or greenhouse gases are emitted during the decomposition of this material. One of the most commonly used compostable materials is the plastic PLA (polylactic acid), based on corn starch. The use of compostable trays, while eating, does not add flavour to dishes.
---
Reusable scales
Reusable bowls are great options for the use of plastic. In order to make them reusable, ecological materials are used in their production that can withstand the passage of water and soap without loss of condition. One of the logical advantages of using recyclable materials is savings. By reusing bins, the buying and selling cycle that has arisen in our daily life is broken. In terms of design, there is no need to worry. Reusable eco-friendly trays do not sacrifice design and elegance under any circumstances.
---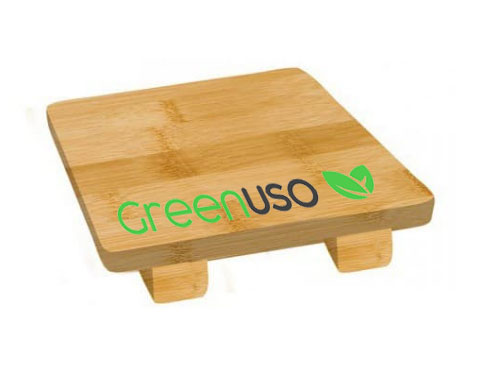 Personalised trays
Unlike biodegradable materials, compostable materials require human intervention to initiate their degradation process and to reconcile healthily with the environment. Personalised trays can make the difference between a celebration of memories and a memorable one. We all love custom products. Besides symbolizing the recognition of an image, a person or a gift, they are functional elements that enhance the decoration of any celebration. If you want to know the steps to get custom trays, at a good price and in record time, take the necessary steps to make your event unique and unforgettable.
Why buy organic bowls?
Ecological trays are an ideal way to reduce our consumption of plastics.
It is estimated that 100 million tons of plastic are produced every year, much more than 20 or 30 years ago. Almost 80% of the waste dumped into the sea is made of plastic. Such a quantity of material has led to the formation of artificial plastic islands. These islands, which can be up to 1.5 square kilometres in size, have appeared all over the world in various forms. For example, Hawaii, Mexico and Chile. If you are not concerned about this situation, we have alarming data reflecting our reality in Spain. In the Mediterranean, recent studies state that the density of plastic reaches at least one piece per 4 square meters of seawater. The problem is not cosmetic. The reality is that plastic changes the flora and fauna of the seas. Every day, a high percentage of animals feed on plastic materials that float in their environment.
Trays, fruit and vegetables
In most supermarkets, the plasticization of life has been an upward trend for years. A piece of fruit is regularly harvested, the skin or peel is removed, chopped, placed in a plastic tray and sold. Is it necessary to give a plastic film to a fruit that has 100% natural and functional coverage? It does not make much sense if we think about it. But supermarkets still do. As a result of this behaviour, 60% of the plastic packaging produced worldwide is destined for the food industry. In addition to plastic straws and plastic ear sticks, in the vast majority of cases plastic trays are not required as packaging for fruit.
The white tray that causes more problems than solutions
White trays are a widely used and popular product in many catering establishments. For the purchase of meat, cheese, sausage, chicken, fish, fresh fruit and nuts, among other things, it is customary to use white shells, also covered with a transparent plastic sheet, to retain and preserve the contents. That tray, behind its harmless pure white appearance, is made of extruded polystyrene (XPS). One of the chemicals used to produce XPS is carbon dioxide. One of the gases responsible for the greenhouse effect. Much of the problem lies in the amount of pollutants emitted into the environment during the manufacturing process of this type of plastic containers. This ecological footprint is added to the pollution generated during the consumption and disposal of the trays in the final phase of their life cycle as a product.
The step we will take in 2020
The best decision is to stop using plastic materials and products, gradually and easily, before the rules that will govern the entire life cycle of plastic materials and products come into force. From 1 January 2020, that is to say very soon, the legislative changes that will be made will enter into force. From now on, the import, distribution and export of products of this type of plastic is prohibited. The measures adapted by the Congress Environment Committee include plastic plates, cutlery, cups and straws for single use. The second part of the legislative reform aims to promote the production of 50% of these plastic products with biodegradable materials from 2020. But it doesn't stop there. From 2025, 60% of the dishes, cutlery, glasses and straws will be made. You already have the knowledge to understand the impact of the use of plastic in catering. We hope that you will soon embark on the paradigm shift journey for plastics.
See more
See less